Our Classes
No experience required to start. We welcome all skill levels, from beginner to advanced. Yoga is a deeply personal practice. We strive to provide you with the most enjoyable experience alongside you on your wellness and mindfulness practice. Our classes provide a warm and welcoming space for you to step away from the busy and noisy parts of your life, work, and home. Join us for a time where you can focus on your mind, body, and spirit. We look forward to experiencing great transformation and healing with you.
Is yoga safe?
Yoga is safe when performed with proper technique and guidance with a certified teacher. As a form of physical activity, injuries may occur, most commonly in the muscle or tendons. However, the risks of injury in yoga tend to be far lower than other more strenuous forms of physical activity. Please consult with your healthcare professional before engaging in any form of physical activity or training. 
At our facilities, we take great care to gently guide you through the various stages of learning. Handstands and certain forms of breathing will not be introduced to beginners. Advanced techniques are taught to those who have a solid foundation and can safely practice the movement. We recommend older adults train under the supervision of a caretaker.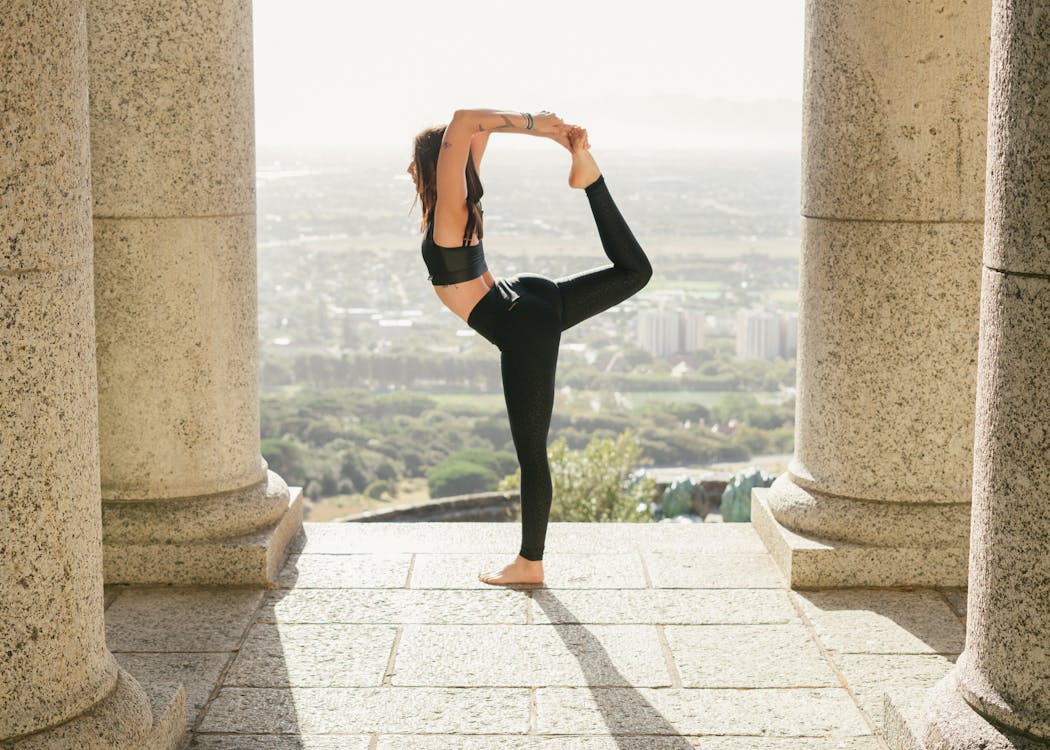 Photo by RF._.studio from Pexels 
Power Yoga
A fitness routine made to work towards the highest level of energy, vitality and freedom. The particular pathway to these amounts of life and vitality is by working with your self, not against yourself. Inside this class, you will certainly be guided through the physically challenging sequence combined with breath techniques plus an atmosphere conducive to natural growth and awareness. A complete and total mind and body workout, this course will leave you sensation refreshed and healed. **Studio may be heated upward to 85 degrees.
Dawn Vinyasa Flow
Working through the basics to build a new solid foundation for a regular yoga practice, this can be a great class for beginning mid-level practitioners. We may hold postures as properly as flow through postural sequences that will strengthen your body and mind. Our own goal is really a steady training, a more robust body in addition to a focused mind. This class is offered 3 days a week (MWF) and that we recommend you attend twice or three periods each week to produce a steady and routine practice. **Class may be warmed up to 85 degrees
Superior Vinyasa
This is the high energy yoga class for all levels together with modifications for beginners and advanced practitioners. This class will use a powerful collection of postures to warmth up your body while increasing strength, flexibility, endurance and of course balance. You will be well guided through the sequence together after which given the space to flow through the particular sequence at your very own pace. This class is ideal for advanced yogis, athletes seeking to add an edge to their sport and anybody looking to uncover the many great things about a regular practice. Dive in to this particular upbeat, multi-level class plus find out what Reasonable Trade Yoga Studios is all about.
Yoga exercise for Athletes and Golfers
Are you an athete trying to enhance your craft. Maybe you have restricted hamstrings, tight lower again, stiff shoulders? You like lifting weights great you can't touch your feet? This class is with regard to athletes newer to in order to yoga who want to improve flexibility, increase power, and cross-train for some other sports and activities these kinds of as golf, cycling, operating and power lifting. In this class, poses are broken down and instructed in methods to make you sweat and feel a slow burn as you work towards becoming even more flexible and open. Following just one class you may commence to see the great things about yoga and with a continued practice you will noticeably improve your current athletic ability, versatility and mobility.
Yoga Basics
This particular is a class wherever beginners can meet plus mingle and enter into a great environment for understanding. This class is the foundation and beginning phases of the Yoga practice in addition to should be light plus fun. New subjects on Yoga will be talked about weekly and a new and unique sequence of postures will be released. You will be challenged physically and you will certainly see most of the growth possibilities that come with a regular Yoga practice. All levels are welcome as we take it back to the basics! Studio temperature: 75′
Inspired Vinyasa Flow
This specific class is designed each and every week with a specific actual physical concentration and a powerful soulful message. In this vinyasa design class, you will focus on motion and thought guided by breath. Using a marrying regarding body, mind and nature, you will find this particular class motivating and transformative. Leave with new inspiration for an improved feeling a person.