Despite the fact that carpets give a room a certain look and feel that wooden flooring cannot match, many people avoid carpets. Why? It's simple; they can be a nightmare to clean. If you spill a glass of juice or a bottle of wine on a wooden floor, it can be easily wiped up. Spill a glass of wine on the carpet, though? It could leave a stain that ruins the aesthetic of the entire room.
To give my yoga studio a welcoming and homely feel, I had it decorated with beautiful carpets. As such, I have learned much about carpet care over the years. Here are some useful tips to help you care for your carpets.
Start with regular dirt clean-up
Start off any carpet cleaning session with a regular dirt and dust clean-up. Using a vacuum cleaner, you can get rid of all the dirt and debris build-up. Doing this once or twice per week should be enough to keep the carpet in great condition. Regular carpet cleaning with a vacuum adds years to the lifespan of a carpet.

Buy some carpet shampoo
Many people have ruined a good carpet by using their own hair shampoo on the carpet itself. We recommend that you avoid such a mistake by using a carpet shampoo. You can buy these from most department stores and cleaning stores. When used correctly, it can help return a carpet to its original shine. Try do this once or twice per month.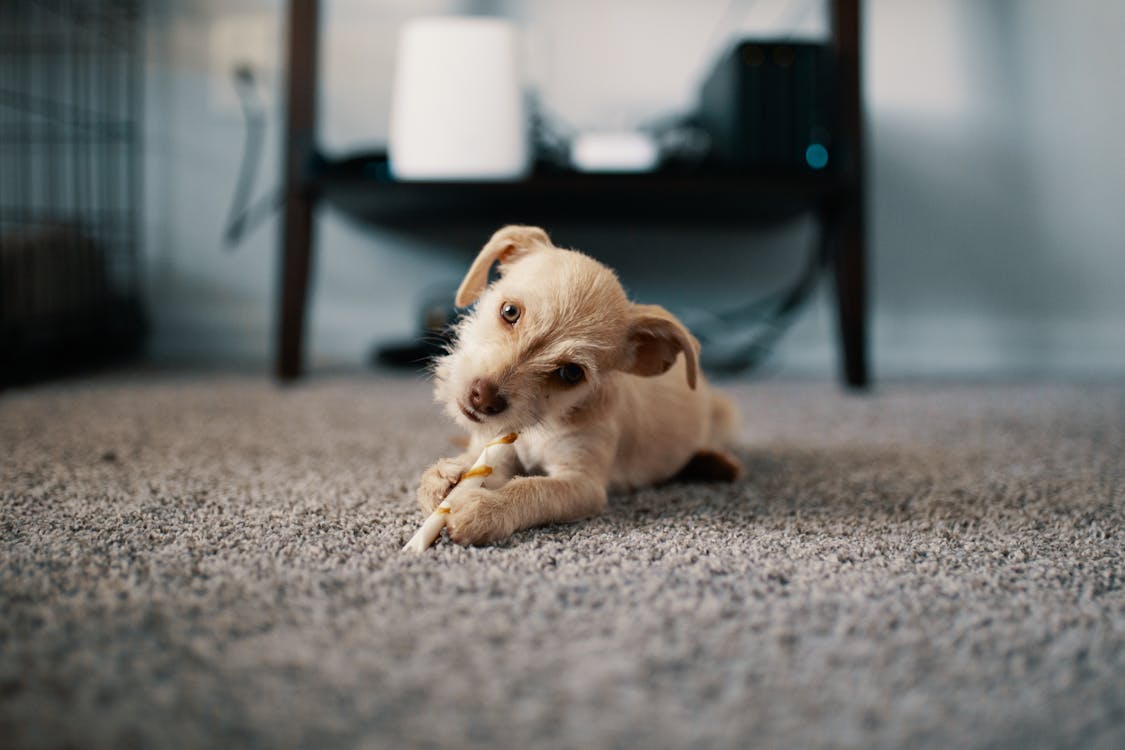 Do not delay on a stain
If you have spilled something on a carpet, the worst thing that you can do is sit back and let the stain set in, letting the problem fester. You should act quickly; most stains will become semi-permanent or fully permanent if not immediately cleaned. Scrape and blot away anything that has spilled onto the carpet. The more that you can get rid of to begin with, the better. Avoid using hot water, or excessively hard scrubbing.

Use home solutions
For something like a juice or berry stain, try a solution of one part white vinegar mixed in with two parts of water. If your carpet is wool, avoid using anything other than a mild detergent and some water.

Call in the experts
I will be the first to admit that though I have plenty of experience, I am no expert on carpet cleaning. In fact, I have had certain disasters where I did not even attempt to try to do it myself, for fear of making the damage even worse. If you find the problem is worsening instead of improving, the last thing you should do is keep on scrubbing. Needless and intensive scrubbing will just begin to damage the carpet, and you could actually rub and cake the stain into the ground. To avoid that, call in the carpet cleaning experts.
I highly recommend Cota De Caza cleaning service Renewed Carpet Care. They have saved me from many carpet disasters in the past. The cost of a pro carpet cleaning service will be much cheaper than the cost of buying a whole new carpet! My advice is to call in a professional carpet cleaning company like Renewed Carpet Care if you have any concerns.
Renewed Carpet Care
Rancho Santa Margarita, CA 92688