You pretty much won't find a form of physical exercise with as many associated trends as yoga.
From stretchy pants to goats (yes, yoga with actual goats) to floating mid-air, enthusiasts and practitioners keep finding new ways to experience flow.
One of the most exciting trends in yoga—and wellness, for that matter—is cannabis. Many report that cannabis-enhanced physical activity promotes mind-muscle connection as well as mood improvement.
Cannabis for Yoga
Disclaimer: This post is for informational purposes only. This article is not medical advice or opinion. Always consult with a certified medical professional prior to consuming cannabis or cannabis-based products.
Although I've been practicing yoga daily and teaching it for years, there are still certain days when I struggle to get into flow. On those days, either my muscles are sore or my mind is riddled with anxiety.
I have found cannabis edibles to significantly relax and help soothe the pain. I take edibles only on an as-needed basis—I try not to consume cannabis recreationally as I do not want it to become a habit. I use cannabis solely for its medical and wellness benefits.
My positive experience with cannabis led me to an idea: what if I could combine cannabis with my love for yoga to evolve my business?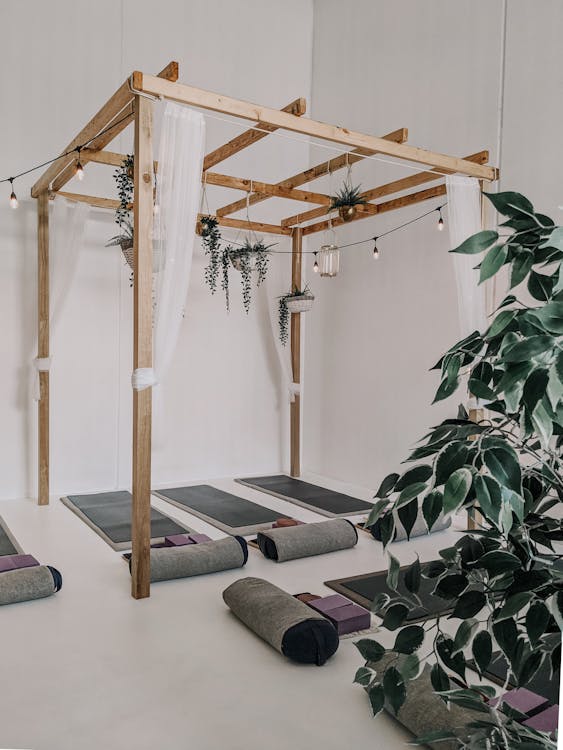 Cannabis Entrepreneurship
While I have been the owner-operator of my yoga studio for years, owning and operating a brick-and-mortar store for physical products would be new business territory. And selling cannabis or cannabis-based products would involve a new category of risk.
I researched online, consulted with my lawyer, and came to the conclusion that one of the biggest risks of opening a cannabis store in the yoga studio would be physical. Cannabis businesses are often the target of break-ins and theft, with criminals stealing products or cash—in some cases, holding employees at gunpoint.
The more I thought about it, the more my excitement about the possibility of a mini cannabis shop began to dwindle.
Cannabis Shop Security
Before I fully backpedaled on my entrepreneurial idea to start a brick-and-mortar cannabis store, I discovered Cannabis Compliant Security Solutions, which offers physical security audits, plans, and training.
It isn't uncommon for cannabis businesses to hire and consult with former law enforcement or military personnel for security management. Cannabis is one of the most popular substances in both the mainstream and underground market; it is also highly profitable and liquid. Criminals target stores because they know that products can be easily resold through illegal avenues.
Ultimately, the business opportunity to expand my yoga studio to include a mini cannabis shop looks promising. As an entrepreneur, I know that deserve to feel empowered in running a business that helps people improve their mental and physical health. I also know that I deserve to feel empowered by security management solutions that will ensure the safety of people in general.
I know that when I am ready to pursue my own cannabis venture, I will be giving Cannabis Compliant Security Solutions a call.
Cannabis Compliant Security Solutions
https://ccsecuritysolutions.com/